Full Time

$20-22 hourly

Start Date: February 1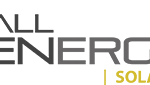 Website All Energy Solar
Designer & Estimator
Description
All Energy Solar is seeking a full time Designer and Estimator to join our Commercial Solutions team. The person in this position will be responsible for responding to new commercial project opportunities with price estimates and project design. Once projects are sold, this position will refine the project design and prepare all design drawing packages required for the Operations team to properly execute the project. This person will also provide periodic technical and supervisory support to field teams, and coordinate subcontractors and suppliers. This person will have the opportunity to work a hybrid schedule after completing their training period.
Responsibilities
Provide accurate estimates that meet or exceed the company's gross margin targets
Create site layouts, electrical designs, and detail drawings using CAD
Research sources of non-standard products required for custom projects
Provide technical assistance and support to customers and colleagues
Serve as a liaison between the Operations team and the Business Development team to translate customer needs into a design that prioritizes quality and competitive pricing
Visit project sites to maintain familiarity with our people, processes, and materials
Maintain an effective flow of work to support the pace of business
Exemplify company's core values
Skills/Qualifications
Knowledge and experience in CAD
Ability to utilize spreadsheets, CRM, ERP and to learn new software programs
Solar industry knowledge and experience preferred, specifically relating to the design and installation of electrical and mechanical pv components and systems
Knowledge and experience in electrical construction industry preferred
Effective problem-solving and critical thinking skills
Strong written and verbal communication skills
Ability to work effectively with managers in different departments
Ability to work independently
Ability to read and interpret blueprints and electrical drawings
Strong attention to detail and high level of accuracy
Ability to travel approximately 5% of the time and work in commercial field conditions
Compensation
This is a full-time non-exempt position with an expected pay rate of $20-22 hourly, DOE
PTO accrual of up to 80 hours annually
6 major paid holidays, plus 1 floating holiday
Dental + vision insurance (free for individuals)
Health insurance (free individual plan option)
HSA and FSA options
401K with company match (age 21+, eligible after 90 days of employment)
Free employee assistance plan
Life insurance
Much more!
Apply
Please include a cover letter and resume with your application. We can't wait to hear from you!
To apply for this job please visit j.brt.mv.