Temporary

Hourly Prevailing Wage Rate Minimum (Ogle County IL) - $71.11

Start Date: September 5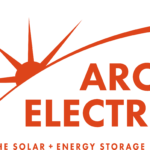 Website Arch Electric, Inc.
Arch Electric, Inc. is seeking a temporary Solar Installer to work in Freeport, Illinois.
Hourly wages are based on prevailing wage rate minimums for Ogle County IL – $71.11
FUNCTIONAL ROLE
The role of Solar Installer is to assist the Electrical and Mechanical team in providing consistent, high-quality, cost-effective, and timely deliverables and products to our customers. Contributes to environmental stewardship and a work culture focused on health and safety.  This role requires excellent attendance and the ability to work within budgets and potentially difficult weather and terrain conditions.  This role will work in conjunction with Lead Solar Installers and Field Team Leads to develop accurate and efficient project assignments.
REQUIREMENTS
Strong customer service, Positive attitude, Highly motivated, Superior problem-solving skills.
Proven ability to work in a team environment. Strong written and verbal communication skills.
Ability to perform tasks with minimal amount of supervision. Ability to perform physical tasks.
Ability to use tact and diplomacy when dealing with co-workers, county officials, general public, etc.
Demonstrated ability to comply with appropriate safety regulations.
Valid Drivers's License, with good driving record.
Comfortable working on a roof. Knowledge of OSHA and Fall Protection desired. Ability to lift 75 pounds.
Application Deadline:
August 31
Full Job Announcement