Full Time

$18+

Start Date: May 29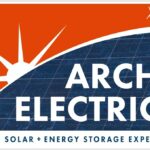 Website Arch Electric Inc.
INTRODUCTION
The purpose of this procedure is to define the authorities, responsibilities, principal duties, reporting relationships, and measures of performance for the role of Operations & Maintenance Technician.
POSITION DATA
Position Title – O&M Technician
Hourly wages, commensurate on experience/abilities
Fair Labor Standards Act Status – Non-Exempt (Hourly)
Date of Position Opening – July 2020
FUNCTIONAL ROLE
The O&M Service Technician will be directly responsible for responding to service calls and performing O&M services to include but not limited to annual system checks, troubleshooting, preventative and reactive maintenance. The position will also be responsible for system commissioning's and for completing appropriate documentation for each site/location serviced.
REQUIREMENTS & PRINCIPAL DUTIES
• Must be able to react and remedy production related issues as they arise in the field.
• Commission PV systems, including but not limited to; insulation testing, I‐V curve testing, thermal imagery, torque tests, and performance evaluations.
• Troubleshoot PV system performance issues and locate & isolate ground faults.
• Perform testing, troubleshooting, repairs, and upgrades/revision to a broad range of equipment in the renewable industry
• Ability to read plan sets and perform take off for ordering materials
• Perform solar system inspections and detail findings
• Perform shade analysis and quality audits and solar production verification
• Perform consumption meter installations
• Ability to answer customer questions pertaining to system turn on/off after solar has been installed
• Monitor customer production using multiple tools and websites; Enphase, Solar Edge, ABB, etc.
• Assist customers with troubleshooting down monitors while onsite as needed
• Educate and answer questions for new and existing customers on how solar PV systems perform and operate
• Assist with equipment warranty and vendor RMA processes
• When necessary, assist with handling incoming service calls along with timely case follow-up in a manner which "wows" the customer with positive energy, proficiency, and professionalism which ultimately instills confidence that our customer's service problems will be resolved.
• Meet obligations for Operations & Maintenance contracts, invoicing, and Project Management of Service contracts • Build and install tilt racking, flush mount racking as needed
• Troubleshoot and repair ground faults, down strings, down inverters, down internet monitors, and bad panels
• Perform service work, document equipment including serial numbers, and perform inspections on systems that Arch Electric did not originally install
• Provide feedback to sales/design/install for best practice improvement
• Install and configure monitoring equipment after commissioning and train homeowners on how to use
• Perform uninstallations/reinstallations of solar systems
• Assemble, install, test and maintain electrical wiring using hand tools and power tools
• Swap out and install replacement inverters and/or solar panels
• Drive and operate a company vehicle, must be accepted by company auto insurance
QUALIFICATIONS
• Valid Driver's license
• Overtime and overnight travel may be required
• Highly detailed individual who enjoys problem solving
• Excellent communication skills and customer follow‐up
•Positive attitude and appetite to learn & to think out of the box
• Ability to quickly adjust to change in a fasted paced environment
• Must be highly organized & have the ability to multi‐task, set priorities, and manage own schedule
• Strong understanding of solar PV design, installation, and troubleshooting
• General understanding of electricity
• Able to read and understand electrical and structural plans
• Excellent team working skills – Ability to foster a positive team environment through collaborative decision making
• Standard MS applications such as CRM, especially MS Excel for use in analyzing system information and performance trends, and web-based monitoring solutions.
EDUCATION AND/OR EXPERIENCE
• High School Diploma
• Experience working with electricity and grid inter‐tie components
• Experience using IR cameras, and DMM's
• Networking background or basic understanding including installing and configuring routers, WiFi adapters, repeaters, hardwiring, Ethernet adapters, and web monitoring equipment
PHYSICAL REQUIREMENTS
• The majority of work is performed outside in hot and cold temperatures, and variable types of weather conditions, with various types of tools and equipment being utilized
• Some work is performed in an office setting or inside a customer's home.
• Some work is performed in a warehouse setting with various noise and temperature levels with moving equipment
• Physical activities required of this job include, but are not limited to, climbing, crouching, grasping, hearing, kneeling, lifting, pulling, pushing, reaching, repetitive motions, stand, stooping, talking walking
• May need to push, pull or lift up to 60lbs at a time
Application Deadline:
July 31