Full Time

Range per Year: $54,000 to $75,000 (Salary is commensurate with experience)

Start Date: July or August 2022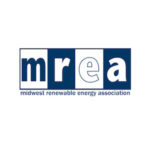 Website Midwest Renewable Energy Association
MREA is seeking a results-oriented and self-directed person to fill the role of Development Director. Those with a passion for education, fundraising, renewable energy, and the MREA's mission are encouraged to apply!
The Development Director is responsible for planning, organizing, and directing all of MREA's fundraising efforts including major gifts, annual campaigns, planned giving, and development, maintenance, and promotion of membership and membership services. Work will be done closely with the Executive Director and necessary staff to coordinate membership and fund development drives/campaigns. This position reports to the Executive Director and is supervisor to the Development Coordinator.
Salary: Range per Year: $54,000 to $75,000 (Salary is commensurate with experience)
Approximate Start Date: July or August 2022
Based: Option of: Remote; Hybrid; Milwaukee, WI; Deerfield, WI; Custer, WI
For application requirements, please see the full job announcement at midwestrenew.org/jobs.
About the MREA: The Midwest Renewable Energy Association promotes renewable energy, energy efficiency, and sustainable living through education and demonstration. Together with partners around the Midwest, we work to expand renewable energy adoption through innovative programs, renewable energy training, and educational events. The MREA is a 501(c)(3) non-profit organization.

Application Deadline:
July 8
Full Job Announcement