Full Time

$22-$26/hr

Start Date: March 14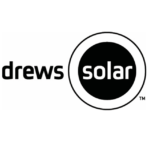 Website Drews Solar
Drews Solar is seeking a Solar Installer to work in Madison Wisconsin.
Applicants must be available to begin work in March or April 2023 and stay on through August, October, or November. This opportunity can lead to full-time year-round employment as a Lead Solar Installer, someone who is a competent in the job responsibilities and can work independently.
This is an entry-level position for those looking to get into the renewable energy industry and learn from the best. A chance to use both your brain and your body and work in beautiful places.
Requirements:
1) being physically fit, able to lift heavy objects and walk on rooftops
2) available 4-5 full days per week
3) positive attitude and strong work ethic
4) a solid ability to learn and remember new things quickly
5) being mechanically inclined and handy/skilled with tools
To apply: please respond by email with your resume, a brief description of yourself and how you feel you're a good fit for this work, and a list of times you would be available to meet in person.
For more information on the company please check out drewssolar.com
Compensation starts at $22-$26 per hour with increases as the employee becomes more skilled. We will pay fees for any industry-related educational courses, and we offer health insurance reimbursement. We will sign off on hours worked toward a journeyman or master electrician license.
Application Deadline:
February 14
Full Job Announcement