Temporary
Start Date: January 1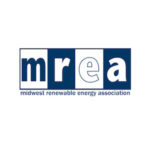 Website Midwest Renewable Energy Association
MREA is looking for an Energy Fair Assistant who will work closely with the MREA's Energy Fair team to implement and manage The Energy Fair, a clean energy and sustainable living event education event, now in its 31st year. Duties include but are not limited to attendee experience improvements, volunteer program support, general event support.
MREA will assign specific job duties depending on the individual's skillset and area of interest in order to provide an experience aligned with career goals. Areas where this position can focus include but are not necessarily limited to: Event planning,  social media, volunteer coordination, clean transportation and vehicle charging, waste management.
Period of Service: January 10, 2022 – August 31, 2022 (end date is negotiable based on hours completed during term)
Hours: 25-30 hours/week (Must reach 900 hours)
Location: Custer, WI
For application requirements, please see the full job announcement.
About the MREA: The Midwest Renewable Energy Association promotes renewable energy, energy efficiency, and sustainable living through education and demonstration. Together with partners around the Midwest, we work to expand renewable energy adoption through innovative programs, renewable energy training, and educational events. The MREA is a 501(c)(3) non-profit organization.
Application Deadline:
December 15
Full Job Announcement