Full Time

Range per Year: $37,440 to $42,120 (Salary is commensurate with experience)

Start Date: August or September 2022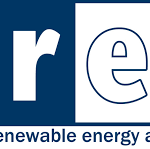 Website Midwest Renewable Energy Association
MREA is seeking a results-oriented and self-directed person to fill the role of Events Coordinator. Those with a passion for event management, renewable energy, sustainable living, and the MREA's mission are encouraged to apply!

The Events Coordinator will work closely with the Events Manager, Site Manager, Communication Coordinator, Volunteer Coordinator, and other staff as necessary to support MREA events and outreach activities with a primary focus on the management of The Energy Fair. Primary responsibilities: including Registration, outreach, assisting with event publications, website content, data management, exhibit/sponsor outreach, and event logistics. The Events Coordinator will work as part of a dedicated team of MREA staff and board members to promote renewable energy education opportunities and manage the largest and longest running renewable energy education event in the US.
Position Classification: Full time – Non-Exempt (Hourly)
Wage: Range per Year: $37,440 to $42,120 (Salary is commensurate with experience)
Approximate Start Date: August or September 2022
Based: Custer, WI (hybrid work eligible with required in office hours throughout Spring & early Summer)
For application requirements, please see the full job announcement at midwestrenew.org/jobs.
About the MREA: The Midwest Renewable Energy Association promotes renewable energy, energy efficiency, and sustainable living through education and demonstration. Together with partners around the Midwest, we work to expand renewable energy adoption through innovative programs, renewable energy training, and educational events. The MREA is a 501(c)(3) non-profit organization.
Application Deadline:
July 25
Full Job Announcement