Part Time

$18-$20/hour

Start Date: June 1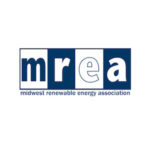 Website Midwest Renewable Energy Association
MREA is looking for a part or full time Events Manager to help coordinate in-person and digital events that serve MREA audiences including training participants, members, and other stakeholders, in particular the annual Energy Fair. This includes but is not limited to educational/entertainment events at MREA's headquarters. The position requires some travel to conferences, trainings, and presentations throughout the Midwest.
Hours: This position is rated for part time or full time hours, if interested, please apply!
Location: Custer, WI
Pandemic Protocol: This position is eligible for full time work from home until further notice
For application requirements, please see the full job announcement.
About the MREA: The Midwest Renewable Energy Association promotes renewable energy, energy efficiency, and sustainable living through education and demonstration. Together with partners around the Midwest, we work to expand renewable energy adoption through innovative programs, renewable energy training, and educational events. The MREA is a 501(c)(3) non-profit organization.
Application Deadline:
May 17
Full Job Announcement