Full Time
$60,000-$70,000 USD / Year

Compensation is $60,000 - $70,000. Additional benefits include health insurance, Simple IRA retirement plan, and paid time off.

Start Date: May 30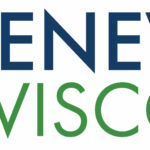 Website RENEW Wisconsin
RENEW Wisconsin is seeking a Communications Manager to work in Madison, WI.
RESPONSIBILITIES:
Oversee internal and external communications, ensuring messaging is consistent, accurate, and engaging
Collaborate with staff and partners to amplify RENEW's work
Identify media and press opportunities, draft press releases, and communicate with media outlets and journalists
Write blogs, oversee social media strategy, and lead marketing and education campaigns
Oversee the creation of marketing and communications materials and ensure that it is consistent with RENEW's brand, including factsheets, website copy, and more
Perform communications research and monitor the progress of various communications strategies
KEY QUALIFICATIONS:
Exceptional communication abilities, including strong writing, editing, proofreading, layout and design, professional printing/publishing, speaking, and active listening
In-depth knowledge of best writing and messaging practices for organizational correspondence, public relations, advertising, marketing, and social media
Ability to effectively engage with team members and stakeholders of all levels
Advanced organization abilities, and great project management skills, including time management, goal-setting, multitasking and prioritization
Good data analysis, problem-solving and critical thinking skills
Leadership abilities, including training and mentorship
Ability to creatively and clearly communicate complex policies and technologies
Comfortable learning new software applications, and a willingness to complete even the smallest tasks to help make RENEW events and communications the best they can be
Demonstrated interest in clean energy
REPORTING TO:
This role will report to the Deputy Director and may manage communications staff and interns.
SCHEDULE AND WORK LOCATION:
This is expected to be a full-time (40 hours per week) position. Office hours are typically 9am to 5pm Monday through Friday with occasional evening and weekend hours required to support events. Our organization is flexible with a hybrid in-office/work-from-home environment and promotes work-life balance.
Application Deadline:
June 30