Full Time

$28 - $35/hr based on experience.

Start Date: March 30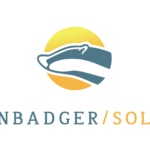 Website Sun Badger Solar
Sun Badge Solar is seeking a full time Electrician to work in Waukesha Wisconsin alongside our residential solar installation crews.
Candidate will be at minimum an electrical apprentice with 3 years of experience. Journeymen and Master's license holders encouraged to apply as well.
Responsibilities include working with single and three phase services to properly wire solar arrays, disconnects and inverters. All work must be performed to code and safety standards. Ability to upgrade services and replace meters a must. Commercial experience a plus but not required. Ready to hire. Two positions available.
Application Deadline:
September 1