Full Time
Anywhere

$32.00-$45.00 based on experience

Start Date: May 3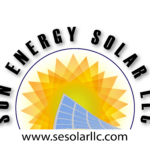 Website Sun Energy Solar LLC
Sun Energy Solar LLC is seeking an Electrical Superintendent to work in various locations in the US. 100% Travel Required.
Responsible for coordinating the site electrical construction schedule, execution plan, and managing the daily issues involved during the construction of solar generation project.
The Electrical Superintendent coordinates all electrical site construction activities and supervises all electrical field personnel as required to successfully complete the solar project on schedule and within budget. The Electrical Superintendent works diligently to build a safe, high quality,
profitable solar project.
Application Deadline:
April 30
Full Job Announcement