Career Resources
national and regional industry information
It's a Great Time for a Career in the Clean Energy Industry!
As our national energy economy continues to transition away from fossil fuels, demand for these positions is only going to continue to grow.
The solar industry continues to grow
63% of residential installers reported increased demand in 2022
73% expect to sell more solar in 2023
The Inflation Reduction Act will benefit solar
62% of all respondents expect to expand their business in 2023
Solar Industry New Hires, 2021 – SOURCE IREC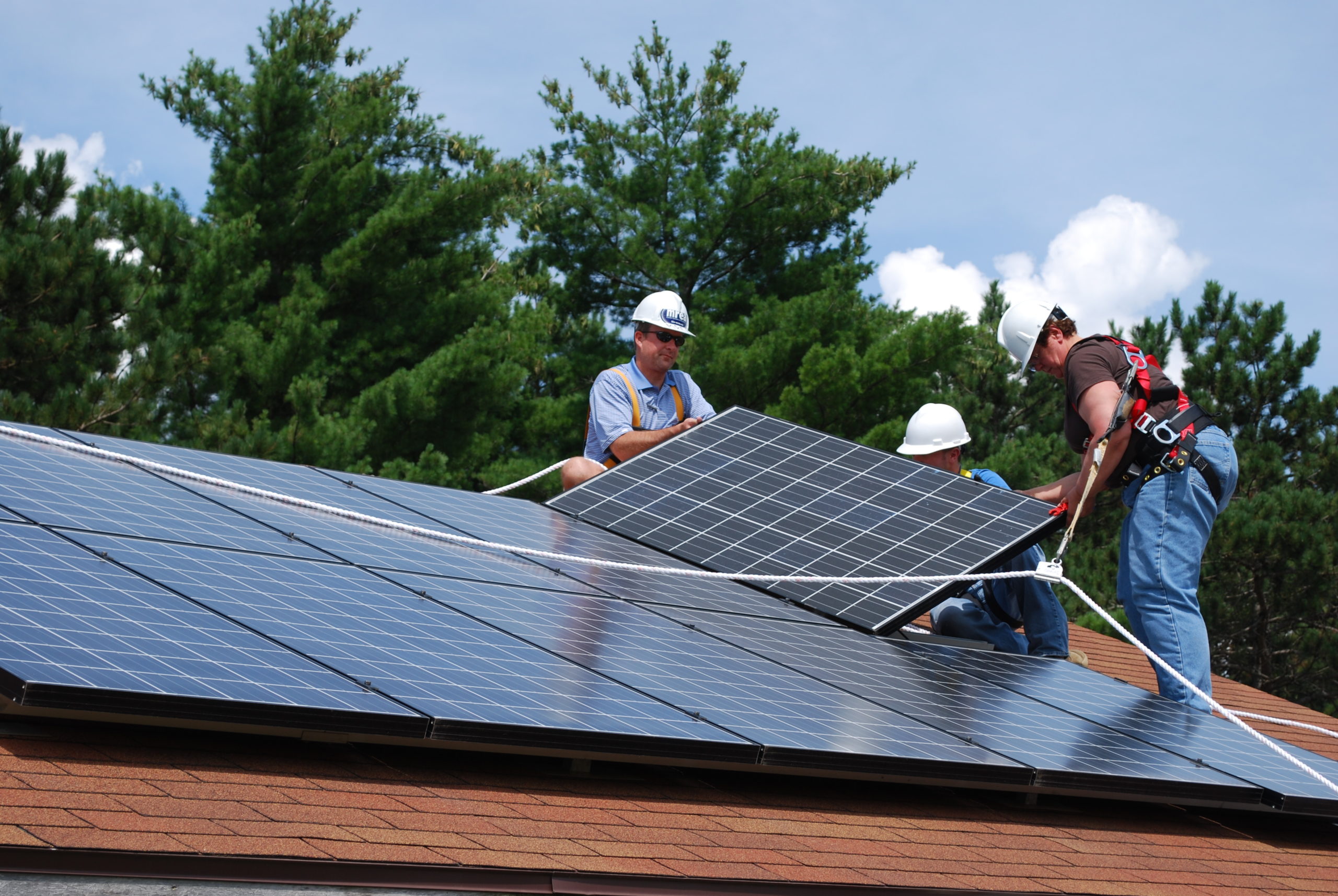 Explore Industry Resources
Learn About the Benefits of the Solar Workforce
The U.S. Department of Energy (DOE) Solar Energy Technologies Office (SETO) is connecting the dots on the solar workforce. Learn about the vital role that the U.S. solar workforce plays in the transition to a clean energy grid and how DOE is working to ensure that the solar workforce of the future is equitable, inclusive, and benefits all Americans.
The topic of workforce development is near and dear to our hearts at MREA. We started providing training in solar PV, solar thermal, small wind energy, and energy efficiency in 1990. We were one of the first accredited solar training programs in the country and still maintain accreditation with the Interstate Renewable Energy Council to this day. For over thirty years we've committed ourselves to offering the most accessible, affordable, and market-relevant solar training and today more than 600 individuals a year utilize our training to get a foothold in the industry, earn certifications, and sharpen their skills.  
To explore the needs, opportunities, and challenges to meet the workforce needs of the energy transition, we talked with Richard Lawrence, Program Director with the Interstate Renewable Energy Council. 
Address: 7558 Deer Rd. Custer, WI 54423
Email: courses@midwestrenew.org
Phone: 715-592-6595
The Midwest Renewable Energy Association (MREA) is a non-profit organization with the mission to promote renewable energy, energy efficiency, and sustainable living through education and demonstration.