Full Time

$16/hour + commission

Start Date: February 16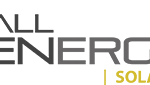 Website All Energy Solar
All Energy Solar is seeking a Full Time Solar Specialist – Inside Sales to eventually work out of St. Paul, MN (starting WFH). **We anticipate starting phone interviews for this position the week of January 11th, and hiring for a start date in mid to late February**
Company
The All Energy Solar team is smart, dedicated to our customers, open minded, and fun. We are composed of the renewable energy industry's best talent. Our projects vary from small residential systems to large scale commercial projects. If you are ready to join a rapidly growing company with opportunity for upward mobility, we encourage you to apply with All Energy Solar.
Description
All Energy Solar is seeking a full time Inside Sales – Solar Specialist to join our team in St. Paul, Minnesota. We expect this position to start out as work-from-home, with the understanding that working in our St. Paul office in the future will be required. The Solar Specialist is the front line representative for most of All Energy Solar's residential customers and is responsible for qualifying leads into appointments for the sale of PV systems. The Solar Specialist is an authority on qualifying aspects of a solar purchase such as site characteristics, customer motivations, rate plans, available incentives, and utilities. The Solar Specialist is responsible for educating homeowners about accessibility of solar energy and for embodying the goals and vision that define All Energy Solar.
Duties
Educate potential customers about accessibility to solar energy and overcome common objections
Determine suitability of sites using proprietary tools and satellite technology
Exceed set targets and work in a fast paced environment
Deal effectively with all inquiries
Represent All Energy Solar in a professional manner
Schedule consultations over the phone for our solar consultants
Track daily activities in Salesforce.com
Skills/Qualifications
Minimum of one year of sales experience preferred
Previous knowledge of solar power is preferred
Possess excellent verbal and written communication skills
High attention to detail and ability to multitask
Previous experience carrying a sales target preferred
Self-motivated
Able to work under pressure and in an evolving work environment
Great team-spirit
Confident and outgoing
Available to work on a Saturday rotation
Compensation
This is a full-time position with an expected base pay of $16/hr
Commission with an expected range of $10,000-20,000 per year
PTO accrual of up to 80 hours annually
6 major paid holidays + 1 floating holiday
Dental + vision insurance (free for individual)
Health insurance (free individual option)
FSA and HSA options
401K with company match (eligible after 90 days, age 21+)
Free employee assistance plan
Free commuter benefits
Life insurance
Much more!
Apply
Submit your application HERE!
To apply for this job please visit j.brt.mv.
Application Deadline:
January 3