Full Time

$30-$35/hr

Start Date: March 14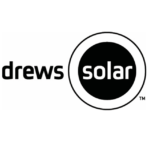 Website Drews Solar
Drews Solar is seeking a Lead Solar Installer to work in Madison Wisconsin.
Applicants must be available to begin work by March or April 2023. This is a year-round full-time position. Responsibilities will be leading solar installations along with 1-2 coworkers with minimal supervision. Candidates will also learn how to service existing systems and do system design work if desired.
This is a great opportunity for those looking to step-up their career and learn from the best. This is a local position, primarily serving Dane County, with some work in surrounding counties. College degree preferred but not required. This job will allow you to work both your brain and your body, develop technical and problem-solving skills, and take on increasing responsibility and leadership opportunities.
Requirements:
1) being physically fit, able to lift heavy objects and walk on rooftops
2) available 4-5 full days per week
3) positive attitude and strong work ethic
4) a solid ability to learn and remember new things quickly
5) being mechanically inclined and handy/skilled with tools
6) personal motivation to learn the solar installation trade as a career path
To apply: please respond by email with your resume, a brief description of yourself and how you feel you're a good fit for this work, and a list of times you would be available to meet in person.
For more information on the company please check out drewssolar.com
Compensation starts at $30-$35 per hour. We will pay fees for any industry-related educational courses, and we offer health insurance reimbursement. We will sign off on hours worked toward a journeyman or master electrician license.
Application Deadline:
February 15
Full Job Announcement