Full Time

$19 - $24 per hour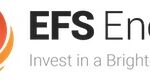 Website EFS Energy, Inc.
EFS Energy is seeking a Solar Installer to work in St. Louis, Missouri.
EFS Energy is located at 1283 Research Boulevard, St. Louis, MO 63132. EFS Energy helps residential, commercial, and agricultural customers throughout the Midwest achieve energy independence by generating clean, renewable energy through solar panel systems installation.
EFS Energy is currently hiring for a Full Time Solar Panel Installer! If you are looking for rewarding work with a dedicated, quality-focused Team in a truly rewarding industry, apply with EFS Energy today!!
Solar Panel Installer Job Summary:
Install photovoltaic (PV) systems.
Layout and assemble solar modules/array, mounting hardware, and support structures.
Perform mechanical/structural mounting of racking, modules, and electrical equipment.
Assist in wiring solar array/system (AC and DC).
Test, inspect, and activate systems to verify functionality.
Demonstrate system functionality and performance with customers.
Clean up job sites.
Pull inventory for each installation job.
Read and interpret blueprints to determine the location of equipment.
Ensure conformance to building and safety codes and quality standards.
Complete all necessary forms or paperwork for each job completed.
Communicate with other team members to discuss project details.
Identify tools, equipment, and processes necessary to complete work.
Communicate with customers in a professional, considerate, and respectful manner.
Maintain appropriate safety and professional certifications.
Job Requirements:
3+ years' experience in Roofing, Electrical, General Construction, or Carpentry.
Previous experience in solar preferred.
NABCEP Installer Specialist Certification preferred, or willingness to obtain.
Valid Driver's License, Clean Driving Record, Reliable Transportation to/from work.
Excellent attention to detail, thoroughness, caution.
Excellent critical thinking, troubleshooting, and complex problem-solving skills.
Quality and safety focused.
Excellent verbal and written communication skills, ability to accurately relay information, and strong documentation skills.
Strong team player and excellent collaboration skills.
Career-Oriented with a strong interest in renewable/solar energy.
Ability to read and understand construction and electrical plans.
Understanding of solar team operations both in the office and in the field.
Math skills.
Strong technical and computer aptitude and skills, including Microsoft Word and Excel.
Physical Abilities include: Lift 50+ pounds, ascend/descend ladders, operating motor vehicles and driving, and performing work indoors and outdoors, on rooftops, and out in the elements.
Compensation and Benefits Package:
Starting Compensation: $19-24 per hour, commensurate with experience
Group Health, Vision, and Dental Insurance, and Supplemental Insurance
Retirement Account with Company Match
Life Insurance, Short Term Disability, Long Term Disability, Employee Assistance Program
More About EFS Energy Inc.
Culture: Our company culture and flexibility are rare finds. In our world, we can get the work done and still enjoy an atmosphere of relaxed comradery. We know you perform better when your life and work are balanced. We believe being an employer means being a supportive force in the lives of our teammates.
Benefits: In addition to a comprehensive traditional benefits package that includes a Retirement Plan and Group Health, Dental, Vision, Disability, and Life Insurance, EFS offers competitive paid time off, flexible schedules, bonuses, and rewards. We seek to provide the most meaningful and helpful forms of innovative benefits for our team.
Growth: Through hard work, strategy, and the spirit to pioneer in the solar industry, we have developed a pattern of doubling our revenue year after year. As one of the oldest and most established solar companies in the Midwest, we are proud to still be locally owned and thriving. We have work to do and we need your help.
Career Opportunities: We want to attract and retain top talent. We will regularly discuss with you the ways you would like to grow in your career. We will meet your efforts with support in continuing education and flexibility in your schedule. By considering your strengths and desires, we will help you carve out the career you want.
Company History:
EFS Energy was founded in 2011 as a residential solar installer and has quickly grown into an industry-leading full-service solar contractor in the residential, commercial, and agricultural markets. We are headquartered in St. Louis, MO and have an office in Springfield, IL. We primarily install in MO, IL, and KS, but are always expanding our territory. We have an A+ rating with the BBB.
Full Job Announcement