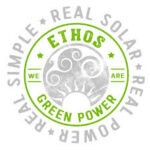 Website Ethos Green Power
Ethos Green Power is in search of the right person to guide us in a full-time position through financial opportunities and administrative structure in Viroqua, Wisconsin.
Rural economies have a huge part to play in the rewiring of America.  Ethos Green Power seeks a finance administrator to help lead that charge in the Driftless region.  Live, work, and play amongst the hills and rivers around Viroqua, WI where we're located.  Ethos is a smallish solar installer and service worker-owned (soon to be) Coop ln search of the right person to guide us through financial opportunities and administrative structure.
Required
Solid grasp of finance and business structure
Comfortable communicating with customers, vendors and colleagues alike
Extensive knowledge of budgets, cash balances and planning
Computer programs and software adaptability
A reasonable grasp of market development and analysis
Dedication to Ethos core focus and values
Entrepreneurial spirit of cooperation
Desired
Basic understanding of the electric generation technology we employ to further cores
Deep knowledge of accounting software, but trainable for the right person who meets the required above
Responsibilities
Bookkeeping and tax reporting to accountant and w/o group – accurate and relevant basic financials, cash flow analysis and budgeting
Inventory and ordering support to Ops and Sales
Banking and finance for Ethos
HR and payroll
Sales support as needed
Participation in L10 weekly meetings Traction style
Compensation
Full-time with flexible schedule, some remote possible.  Paid time off and other benefits as appropriate.
Ethos Green Power – Core Focus
We impact our climate crisis by creating a culture rooted in clean, locally owned and produced electricity.
Ethos Green Power – Core Values
Courage to lead by walking our talk, and passion to fuel the change we want to see in our world.
Dedication to building a thriving rural business, balancing intentional growth and fulfilling personal lives.
Recognizing the value of honest, effective, and compassionate teamwork towards collective ownership of the whole.
Practicing an ethic of trust, transparency, and highest quality of work to exceed expectations.
Adaptive and resourceful, with vision, muscle, and the best technologies to serve our core focus.
Blending personal and professional growth to push through our comfort zones and be resilient in the face of adversity.