Full Time

$28 to $40 per hour

Start Date: As soon as possible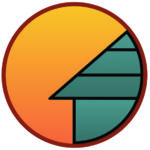 Website Full Spectrum Solar
Please provide a cover letter or a few sentences indicating why you are interested in the position.
The primary job responsibility is to run DC conduit, wire and cable from photovoltaic modules to inverters and AC conduit, wire and cable from inverter to the electrical interconnection for commercial and residential sites. This is a hands-on mechanical construction position, not a consulting position. The position requires following schematics, written instructions and verbal directions while using your hands. You should have some experience working with electrical service equipment, meter sockets, etc.
Ideal position for a person who is hands-on, mechanically inclined and self-motivated. In addition to requiring a journeyman license (or the ability to obtain one within a year), previous solar and/or construction experience and training would be a plus.
Benefits Package
Excellent GHC health insurance – we cover 75% of the individual plan, 30% of the family plan.
Excellent Delta dental insurance – we pay 75% of the individual plan rate towards your dental insurance.
3% match towards IRA, 4% with a 5% employer contribution. Starts 6 months after hire.
Accrual of paid time off. Works out to about 2 weeks per year.
Generous year-end bonuses, based on profits and hours worked.
Paid education opportunities
Solar installation on your home at cost
Application Deadline:
May 27