Full Time
$18.94 - $24.36 Hourly USD / Year

$18.94 - $24.36 Hourly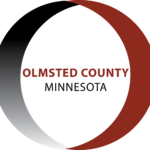 Website Olmsted County
Olmsted County is seeking a full time Auxiliary Operator – Olmsted Waste-to-Energy Facility to work in Rochester, MN.
Minimum Qualifications of Education and Experience
High School Diploma, G.E.D., or foreign education equivalent to a US Accredited High School Diploma AND one (1) year of experience in a similar position as listed in the work functions. Experience in resource recovery is desirable.
REQUIRED SPECIAL QUALIFICATIONS:
Possession of a valid Minnesota Special Class Engineers License within six (6) months of employment.
Qualify to operate ash truck and forklift within three (3) months of employment.
Regular and reliable attendance is a necessary component of job/position. Individuals required to use County vehicles and equipment must have a valid driver's license and be free of any major traffic violations for the last three (3) years.
Individuals offered a position must pass a drug screening
Nature of Work
Under direct supervision and with guidance, assists in the operation and maintenance of high-pressure steam heating and electric generating equipment at a refuse-fired cogeneration facility on an assigned shift and performs skilled work in a variety of solid waste tasks and locations. Work will be performed at all solid waste sites including the landfill, compost site, Olmsted Waste to Energy Facility (OWEF), household hazardous waste facility and the recycling center.
Examples of Work 
Performs miscellaneous housekeeping in and around the work area
Assists in the operation and maintenance of high-pressure steam heating, high voltage electric generation and distribution equipment
Operates, monitors and maintains ash/residue transport systems
Assists in the operation and maintenance of auxiliary equipment including pumps, heat exchangers, and condensers
Operates residue transport vehicles and truck scale
Assists in maintaining the operating log of all power plant parameters on this shift
Assists in the completion of necessary reports and records related to the monitoring and maintenance of equipment
Conducts preventative maintenance tasks as assigned
Assists in the operation of makeup water purification equipment
Monitors and controls refuse tipping floor operations
Operates a front-end loader
Performs other related work as assigned
Knowledge, Skills and Abilities Required 
Some knowledge of the principles and practices involved in the operation and maintenance of high-pressure boilers, furnaces and related support equipment
Skill in operating a forklift and front-end loader
Working ability to determine the nature and extent of system malfunction and take remedial action
Ability to understand and comply with written and verbal operating procedures and instructions
Ability to operate heavy truck safely and efficiently
Some ability to read and record data from gauges, meters and microprocessor-based data acquisition systems and accurately interpret such data
Some ability to act quickly and calmly in emergency situations
Some ability to work with computer-based facility control, and equipment maintenance systems
Persons with disabilities: the above is a general listing of job duties. Essential and non-essential functions may vary by individual position. Reasonable accommodations may be available for both essential and non-essential job duties.
Application Deadline:
December 22