Full Time
$50,000-$80,000 USD / Year

$50,000-$80,000

Start Date: July 31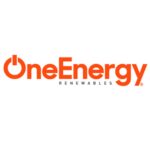 Website OneEnergy Renewables
OneEnergy Renewables is seeking an Associate Project Manager to work in the Madison, WI office and/or remote.
Associate, Development
at OneEnergy Renewables, Madison, WI
Title: Associate Manager
Department: Development
Reports to: Development Manager or Director
Direct Reports: Individual Contributor
Location: Madison WI
FLSA Status: Exempt
Pay: Salaried, 6 weeks PTO, and generous benefits
OneEnergy Renewables is seeking an Associate Manager, Development, who is passionate about clean energy to join our Midwest development team. The ADM will work in collaboration with a multidisciplinary team to initiate and develop solar projects across the Midwest. The Associate Manager's contributions are important to ensure our projects meet quality standards, schedule requirements, and budgets. This role manages schedules, contractors, and communicates progress to all team members with an eye on the goal of making clean energy more accessible for all.
Responsibilities:
– Act as a key point of contact for all project information: manage project schedules, expenses, and outside vendor contracting.
– Conduct early-stage due diligence, identify site constraints and participate in obstacle resolution.
– Coordinate internal teams to submit timeline responses to RFPs and grant applications.
– Support permit and interconnection submittal, including coordinating internal engineering and delivery teams, and direct communication with permitting authorities.
– Support project lead at community meetings and permit hearings.
– Research and obtain critical project or market information regarding code, policy, land records and relevant studies.
Knowledge, Skills, & Abilities
– Strong attention to detail with an ability to manage multiple projects and manage competing deadlines.
– Experience building relationships with internal and external stakeholders
– Excellent communication skills, both oral and written
– Ability to manage competing priorities often across functional and operational teams
– Ability to contribute to a positive and collaborative working environment.
– Requires travel, up to 1 week per month or about 15-25% of working time.
Qualifications
– Bachelor's degree or equivalent work experience required
– 1-3+ years of experience working in a professional environment.
– Willingness to work from Madison office at least 2 days a week.
– High degree of personal integrity.
– Excellence in writing and editing documents using MS Office products.
– Experience with Salesforce or other CRM software.
– Experience and demonstrated interest in environmental advocacy and/or renewable energy
– Solid organization and time-management skills
– Commitment to Diversity, Equity and Inclusion
OneEnergy's compensation packages are dependent on an array of factors including, but not limited to skill sets, experience and training, licensure and certifications, geographic location, and other organizational needs. A reasonable estimate of the salary for this role is $50,000-$80,000. It is not typical for an individual to be hired at the top of this range. In addition, we provide generous Paid Time Off (six weeks/year) and an impactful Volunteer Time Off Program. We offer robust employee benefits including comprehensive medical coverage, 401(k) matching retirement plan, life insurance, wellness incentives, and more.
We recognize an equitable energy transition requires the participation of diverse communities, groups, and institutions. OneEnergy is an equal opportunity employer and does not discriminate against otherwise qualified applicants on the basis of actual or perceived race, color, creed, religion, ancestry, citizenship status, age, sex, marital status, sexual orientation, national origin, disability or handicap, veteran status, or any other characteristic protected by applicable federal, state, or local laws.
Application Deadline:
June 30