Full Time

$15.00 per hour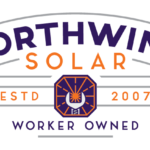 Website Northwind Solar
Northwind Solar is seeking a Photon Technician.
Please email your resume.
We are not your typical contractor and we are re-defining the contractor experience. We pride ourselves on the quality of our installations and our client interaction. Our customers are our greatest source of future business. We treat all customers as we would like to be treated by our contractors. We're also hiring a Licensed Electrician, please see our other vacancy for more information.
Application Deadline:
March 5
Full Job Announcement