Temporary
Anywhere

$18-$20/hr

Start Date: May 1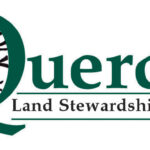 Website Quercus Land Stewardship Services LLC.
Quercus Land Stewardship Services, LLC. is seeking a Seasonal Full-Time Solar Vegetation Management Site Leader to work in one of 3 site locations located in Central and Southwest WI.
We are hiring four (4) Solar Vegetation Management Site Leaders for the 2023 season. The position is full-time seasonal between approximately May 1st – October 31st  2023. Highly qualified and interested individuals may be eligible for year-round employment. All work occurs first-shift Monday through Friday and generally totals 35-45 hours per week, but exact hours may be influenced by weather conditions.
Site Leaders may have some flexibility in setting their own work schedules.
bout the Position
The Solar Vegetation Management Site Leader will be responsible for performing land stewardship work at solar fields and/or other energy company properties throughout  Wisconsin. Each Site Leader will be assigned to a utility-scale  solar site for the duration of the growing season (May-October).
Work sites are located near the towns of:
Edgerton and Lone Rock (utility-scale) – 1 position available
Jefferson (utility-scale) – 1 position available
Wisconsin Rapids (utility-scale) – 2 positions available
Site Leaders will be expected to work independently or as leader of a small crew. Site Leaders will report directly to their assigned site(s) most days in a personal vehicle. Quercus has offices located in Black Earth and Deforest, Wisconsin, site leaders may occasionally be asked to report to an office for equipment shuttling, staff training, meetings, etc.
Solar field vegetation management activities include, but are not limited to: the operation of commercial riding mowers, string trimmers, and herbicide spraying equipment among utility solar arrays and along  security fences. Site leaders will have support from Solar Vegetation Management Specialists in completing these tasks, including operating and shuttling equipment as needed. Site Leaders will receive training in safe and proper use of herbicide application equipment, mowers, and power tools. They may have opportunities to receive training in ecological restoration concepts and native and invasive plant identification.
Specific Job Duties
Site Leaders will be responsible for ensuring the safety of themselves and their crew at all times. They will foster teamwork, cooperation, and professionalism among crew members. They will communicate effectively with clients, the general public, and other Quercus staff, and report issues as they arise. The majority of their time will be spent performing vegetation management tasks at solar field sites. We anticipate that their time will be divided roughly as follows:
60% – Mowing and String Trimming
Safely operate wide-area commercial mowing equipment among solar panels and in pollinator plantings
Perform string-trimming around solar equipment and along fences
25% – Herbicide Application
Accurately apply herbicides via riding equipment or backpack sprayer to control invasive species
Mix herbicide solutions to proper concentrations
Dispense herbicide mixtures to application equipment
Clean herbicide containers and application equipment
Document amounts of herbicides used
10% – Equipment Maintenance and Work Reporting
Perform basic maintenance, troubleshooting, and repair of Quercus equipment
Track work progress, report issues, and concerns to the Project Manager
5% – Meetings, Trainings, and Miscellaneous Tasks
Participate as part of the Quercus staff as assigned by supervisors
Job Requirements
Work safely at all times
Must be at least 18 years old
Have a valid driver's license and reliable transportation
Conversational English skills required
Ability to repeatedly lift up to 50 lbs / pull 75 lbs
Perform strenuous physical labor for extended periods
Work outdoors in all weather conditions including extreme heat, rain, full sun
Work in difficult environmental conditions including rough terrain, wet ground, brambles, and insects
Identify or learn native and invasive prairie plants
Use maps and aerial photos, and portable GPS units, to determine location and work area boundaries
Maintain awareness of location and compass directions at work sites
Wear proper PPE as required for the job being performed at all times
Identify job hazards and be able to conduct safety briefings
Obtain daily job requirements from the Project Manager and communicate them to the crew
Develop and carry out a plan for completing tasks each day
Adapt the job plan as necessary in response to changes in job conditions or other factors
Lead, support, and work alongside crew members as needed to complete tasks
Operate off-road vehicles including commercial riding mower, ATV, 4-wheel drive truck
Recognize equipment maintenance and repair needs, resolve or communicate to Project Manager
Certifications and Qualifications for the Position
Previous experience working independently and leading small crews is required
Previous experience operating and performing general maintenance of commercial mowers is preferred
Ability to operate large (non-CDL) vehicles with trailers is preferred
Prior certifications or ability to become certified within 30 days of hire:
10-hr OSHA training
Certified Wisconsin Pesticide Applicator (6.0)
Non-CDL DOT certification
*Quercus will pay for all necessary training and certificates
Compensation
Hourly Wage: $18-20/hr based on previous experience and qualifications. Employees receive a $2/hr wage premium for the specialty work being performed at energy sites. Overtime paid over 40 hours in a week.
Solar Vegetation Management Site Leaders will receive the following benefits: (following a 30 day probationary period):
• Holiday Pay – 4 Holidays Paid (Memorial Day, Independence Day, Labor Day Indigenous People's Day)
• Paid Time Off – 40 hours (16 sick/personal, 24 vacation). Given as a lump sum following probationary period.
• Professional Development Paid to obtain necessary certifications
Ability to increase wage based on additional certifications and longevity
Successful seasonal employees will be considered for full time permanent positions as they become available.
Application Deadline:
October 31
Full Job Announcement