Temporary
Anywhere

$16-$18/hr

Start Date: May 15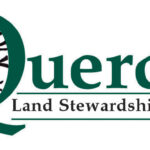 Website Quercus Land Stewardship Services LLC.
Querucs Land Stewardship Services, LLC. is seeking 4 seasonal full-time Solar Vegetation Management Specialists to work in at one of our three larger solar site locations located throughout Central and Sout West WI.
About the Position 
The Solar Vegetation Management Specialist will be responsible for working alongside and in support of Solar Vegetation Management Site Leaders to complete work at solar fields and/or other energy company properties. Each Specialist will be assigned to either utility-scale (large) or community-scale (small) sites for the duration of the position (May-September).
Sites are located near the towns of:
Jefferson (utility-scale) – 1 position available
Lone Rock/Edgerton (utility-scale) – 1 position available
DeForest WI – 2 positions available. Will work at various locations in S Wisconsin, E Iowa,and NW Illinois (community-scale).
Specialists will be expected to work independently or as part of a small crew. Utility-scale Specialists will report directly to their assigned site most days in a personal vehicle. The community-scale Specialist will report to one of the two Quercus offices most days, but will be expected to do occasional overnight trips as well. Quercus has offices located in Black Earth and Deforest, Wisconsin. All Site Leaders may occasionally be asked to report to either office for staff training, meetings, etc.
Solar field vegetation management activities include but are not limited to: the operation of riding mowers, string trimmers, and herbicide spraying equipment among solar panels and along fences. Specialists will support Site Leaders in completing these tasks, including operating and shuttling equipment as needed. Specialists will receive training in safe and proper use of herbicide application equipment, mowers, and power tools. They may have opportunities to receive training in ecological restoration concepts and native and invasive plant identification.
Specific Job Duties
Solar Specialists will be responsible for working as part of a small crew to complete vegetation management tasks at energy company sites. We anticipate that their time will be divided roughly as follows:
60% – Mowing and String Trimming
  Safely operate zero-turn mowing equipment among solar panels and in pollinator plantings
  Perform string-trimming around solar equipment and along fences
30% – Herbicide Application
  Accurately apply herbicides via riding equipment or backpack sprayer to control invasive species
Mix herbicide solutions to proper concentrations
Dispense herbicide mixtures to application equipment
Clean herbicide containers and application equipment
Document amounts of herbicides used
10% – Meetings, Trainings, and Miscellaneous Tasks
  Participate as part of the Quercus staff as assigned by   supervisors
Certifications and Qualifications for the Position
Previous experience operating and performing general maintenance of riding mowers is preferred
Ability to operate large (non-CDL) vehicles with trailers is preferred
Prior certifications or ability to become certified within 30 days of hire:
10-hr OSHA training
Certified Wisconsin Pesticide Applicator (6.0)
Non-CDL DOT certification
*Quercus will pay costs of necessary training and certificates for all employees working beyond their  probationary period
Compensation
Hourly Wage: $16-18/hr based on previous experience and qualifications. Employees receive a $2/hr wage increase for the specialty work being performed at energy sites. Overtime is paid over 40 hours in a week.
Solar Vegetation Management Specialists will receive the following benefits:  (following a 30 day probationary period)
• Holiday Pay – 2 Paid Holidays (Memorial Day, Independence Day)
• Paid Time Off – 32 hours (16 sick/personal, 16 vacation). Given as  lump sum (prorated) following  probationary period.
• Professional Development Paid to obtain necessary certifications
Ability to increase wage based on additional certifications and longevity
Successful seasonal employees will be considered for full time permanent positions as they become available.
Application Deadline:
September 1
Full Job Announcement