Full Time

$44-$50,000 Annually

Start Date: December 1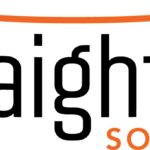 Website StraightUp Solar
Permit & Utility Specialist Job Description
StraightUp Solar, a fast-paced, locally-owned solar installation company, is seeking a Permit & Utility Specialist based in St. Louis, MO. The goal of this position is to assist in the duties of utility interconnection applications and permits with Authorities having Jurisdiction (AHJ).
About StraightUp Solar:
StraightUp Solar is Missouri's longest-running and largest solar installer. St Louis-founded and owned, we are a fully-licensed and insured electrical contractor, a BBB A+ business, and B-Corps Certified. We are a turn-key solar PV design & installation firm with 5 in-house installation crews. Our 85 employees in Missouri and Illinois are dedicated exclusively to PV design, installation, operations, and maintenance.
StraightUp Solar has installed more than 2,000 solar projects at businesses, homes, schools, farms, churches and government buildings throughout Missouri and Illinois and has offices in St. Louis, MO and Bloomington, IL. Our team of 85 includes 40 NABCEP Certified and Associate-level credential solar professionals.
What we offer:
Competitive hourly rate and advancement opportunities
4% Employer Matching 401(k)/100% vested
Monthly medical insurance stipend for employee
Profit sharing
Paid Life Insurance $50,000
Additional voluntary insurance includes: Dental, Vision, Short and Long Term Disability, Accident and Critical Illness, Life and Legal.
Wellness Program with Headspace App Stipend
Paid Vacation, Sick, Holidays, Bereavement, and Volunteer Time
Ongoing solar education and training classes
Duties and Responsibilities:
Compile permit packet with correct information for each Authority having Jurisdiction (AHJ)
Drive to cities in assigned territories to drop off and pick up building permits
Communicate with City Officials to obtain permit approvals-specifically make phone calls as needed to check status of permits and interconnection documents submitted
File Interconnection paperwork with utility companies
Communicate with internal departments in regards to account status and approvals
Update cloud-based management system with all permit status'.
Other related duties as assigned.
What We're Looking For:
You'll thrive in this position if you're a good communicator. Also you must have proven systems for keeping track of your deliverables and keeping organized, and the ability to excel in a team environment where your performance is measured by the success of all. New employees need full Covid-19 vaccination status by start date.
Additional Qualifications:
Outstanding communication, customer service and follow-up skills and experience.
Excellent written and verbal communication skills required.
Must be highly organized with extreme attention to detail for logging and communicating project details.
Present a consistent positive attitude, exceptional teamwork with reliable attendance.
Superior self-awareness, accountability, confidence and poise while juggling numerous tasks and responsibilities.
Ability to prioritize, multitask, and follow through on assigned tasks and projects with minimal supervision.
Great computer technology skills, CRM experience, ms office, and google apps such as gmail, maps etc.
Strong spatial visualization skills. Experience performing financial calculations.
Provide exceptional customer service, are solution-minded, and are always looking for ways to improve efficiency and communication.
Clean driving record with reliable transportation.
Proven track record highlighting examples of being a self-starter while managing numerous priorities
StraightUp Solar Culture:
StraightUp Solar is a values-based B-Corp company committed to a cleaner, safer, and more secure energy future – one solar panel at a time. We provide a supportive team environment which allows everyone the opportunity to collaborate on ideas to improve the company. StraightUp Solar is an Equal Opportunity Employer. We encourage veterans, women, persons of color, and members of the LGBTQ community to apply. Different makes us better. StraightUp Solar has 6 core values (CLEARE) that guide the company and team members.
CLEARE Values
Community First
Lead the Solar Tribe
Educate the Solar Lesson
Advocate Always
Respect Each Other and the Environment
Excellence In All We Do
Exempt: No
Department: Design/Project Management/Warehouse
Full Time: An estimated 40-50 hours per week depending on the time of year.
Pay Structure: Hourly
Work Schedule: 5 Days Per Week – Monday – Friday
Job Type: Full-time
Pay: $44,000.00 – $50,000.00 per year
Application Deadline:
January 1