Full Time

$22-$28/hour

Start Date: May 24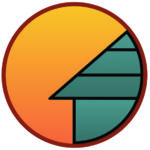 Website Full Spectrum Solar
Full Spectrum Solar is seeking a full time Solar Installer Crew Leader to work in Madison, WI.
If you want to be considered for this position, please provide a resume and include a short cover letter or message describing why you are interested in this position.
The crew leader will be responsible for directly overseeing the roof portion of the photovoltaic system installation from beginning to end for residential and small commercial projects. In this position, the photovoltaic (PV) roof-crew leader will:
●        Coordinate with the Project Manager and customers
●        Install solar equipment considering codes, company standards, and best safety practices
●        Supervise roof crew members
●        Assist electricians in installing electrical equipment as needed under supervision, while proficiently communicating and updating project status with operations management staff
●        Install all photovoltaic system components
●        General construction work: using hand tools, measuring, leveling, assembling, etc.
●        Provide leadership and technical expertise for the installation crew
Qualifications:
●        A minimum of a year leading a construction crew or three years previous solar installation experience with the ability to run a crew
●        NABCEP PV associate or equivalent training desired
●        Construction experience
●        Experience complying with OHSA safety requirements and regulations
Full Spectrum Solar is an Equal Opportunity/Affirmative Action Employer.
Application Deadline:
May 28
Full Job Announcement